All information is correct to the best of our knowledge and Nutraceuticals Group Europe takes no responsibility for any errors or mistakes.
Links to other sources and reference material are included for accuracy. Any errors or omissions? Please let us know through our contact form.
Capsule Sizes
Whilst Nutraceuticals Group Europe does not provide hard-capsules, many of our products are suitable for hard-cap dosing. The diagrams and tables below detail the dimensions of various sizes of capsule, and the capacity they allow.
For more information about the data below, or any other technical queries regarding the various herbals, aminos and vitamins suitable for hard capsules, please do not hesitate in contacting one of our friendly staff.
Capsule Dimensions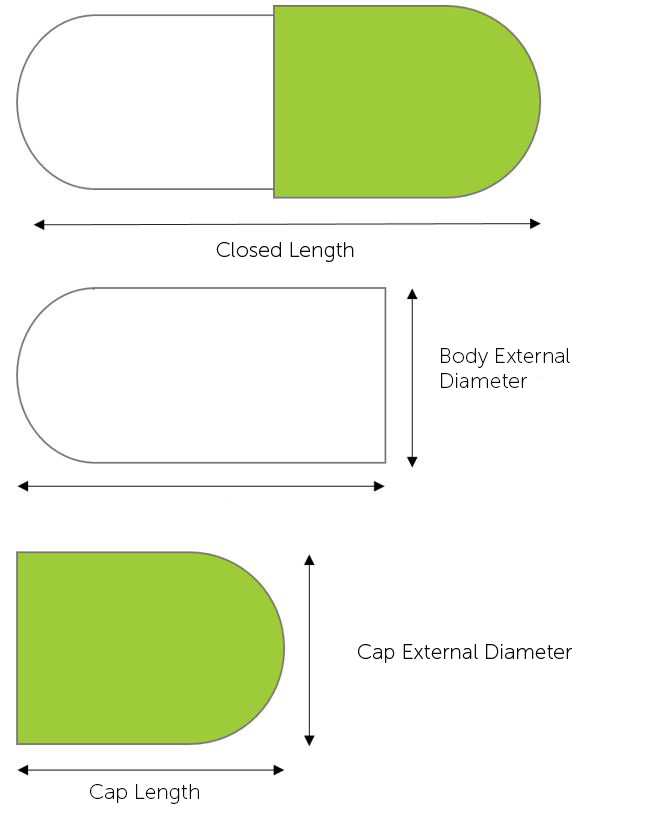 Capsule Volume / Mass Capacity
Empty Capsule Capacity and Mass
Mass Capacity by Powder Density